About Us
Meet the Team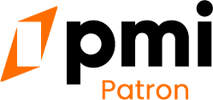 PMI Patron is designed with passive income in mind, giving you a stress-free experience knowing that your property will be profitable and cared for. PMI Patron offers the highest quality of services available and is the premier Property Management company in North Orange County.
As a high school student, Rob Sittman, owner of PMI Patron, remembered watching his parents manage their 12 rental properties while traveling on a cruise ship in the Caribbean. His parents were juggling rent collection, turnover maintenance, and a vacancy all while on vacation. Even while not traveling, they had jobs, a busy family life, and volunteered within the community. Despite all of this, they continued to manage their own rental properties without the help of a professional Property Manager.
The reason behind creating PMI Patron was to offer property owners the experience of earning passive income without having to deal with the hassle and hands-on experience of being a landlord. Since founding PMI Patron in 2018, the company has grown to manage over 150 single-family homes. The vision of PMI Patron is to manage over 1,000 single-family homes, 10,000 HOA units, and 100 Vacation rentals by the end of 2030.
Rob Sittman holds the prestigious Residential Management Professional (RMP®) designation from NARPM which sets him apart in an elite group of only 500 other property managers in the nation and only 3 in Orange County that hold this designation. This designation demonstrates a commitment to his business, career, along with a dedication to bettering the greater industry in general. Rob is also the current President of the California NARPM chapter representing thousands of California Property Managers.
PMI Patron is part of a larger franchise that has been perfecting and changing the property management industry for over 20 years. The experience PMI Patron has gained worldwide… truly reflects within their service offerings on a local level.
The key to the success of PMI Patron is not only providing prompt, friendly, and professional services to property owners and their tenants but also understanding that property owners expect their property manager to be available and easily accessible when there is a problem or question. PMI Patron will increase the value of your real estate over time, maximize income, and protect against risk.
Physical Address: 3020 Old Ranch Pkwy Suite 300 Seal Beach, CA 90740
Phone: 714.952.4950
Email: info@pmipatron.com